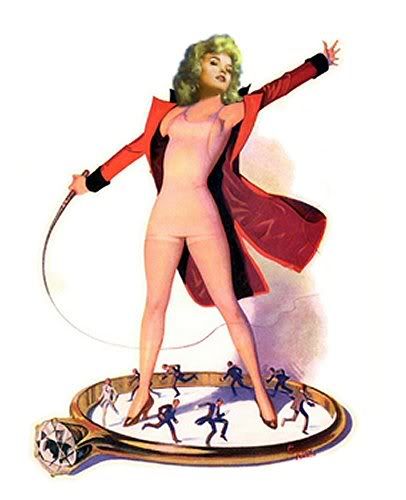 remember girls, this is St. Valentine's Day!
We must keep the members of the weaker sex in their place.
Hello, darlings! I bring to you today a story that is close to my heart, a tale of countering right-wing religious extremism with one of my favorite weapons of choice, pink panties! It seems that recently in India, some overly religious Republican members of the weaker sex (Sri Ram Sena and his Bajrang Dal activists), are beating up women for publicly drinking, going to bars or wearing clothes that these fanatics deem too revealing.
With the help of Dr. Zaius and his patented whosiwhatsit technology, I am able to bring you a few videos of some of the recent news events. (These videos will play in the window above.) I have a video of
some innocent girls being assaulted in a Mangalore by these loathsome thugs,
and a video of
what will happen to these goons if you do your part to help the anti-terrorist organization: the Consortium of Pubgoing, Loose and Forward Women!
In remarkably ironic twist to the tale, these
Hindu hillbillies are now trying to ban St. Valentine's Day, and are threatening to attack couples found celebrating the romantic holiday.
They want to get rid of a holiday that is about defying persecution by persecuting people!
(For those of you that might not remember the story, Saint Valentine was the guy that was beaten, stoned and beheaded by the Roman government for helping young Christian couples get married. I love a happy ending!)
The
Consortium of Pubgoing, Loose and Forward Women
are asking their supporters to send pink panties (they call them "chaddis") to Sri Ram Sena, the leader of the dispicable religious terrorist organization - the Bajrang Dal.
send your pink panties or pictures of pink panties to this address:
Pramod Muthalik,
Sri Rama Sene Office
No. 11, Behind New Bus Stand,
Gokhul road,
Lakshmi park,
Hubli
Karnataka
PIN 580030
You can also send your hearfelt message to the despicable terrorist organization, the Bajrang Dal,
via email
(join@hinduunity.org). Here is the
link to the Evil Bajrang Dal website.
To find out more about the
Consortium of Pub-going, Loose and Forward Women,
go to
their blog,
and their
Facebook page,
or you can read more about the organization
on the internet.
The
Consortium of Pubgoing, Loose and Forward Women
do not color-discriminate. If you can't send pink panties, send panties in other colors. And both women and men are invited to send in their "chaddis" or pictures of "chaddis!"
I first heard about the story on
"The Rachel Maddow show,"
of course.
Happy Valentine's Day!